James W. Senner
Crazy Cajun Enterprises, Inc.
Phone 530-559-9920
Fax 916-409-9005
jim@crazycharley.com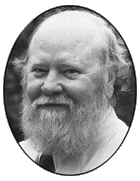 more Crazy Charley's Recipes
We may live without friends
We may live without books,
but civilized man cannot live
without cooks!

WILD RICE AND Louisiana SAUSAGE
1 package long grain and wild rice
1 to 1 1/2 lbs. Cajun sausage or
Louisiana Hot Links
1/2 cup chopped green onions
1/2 cup chopped green peppers
1/2 cup chopped celery
1/2 cup sliced mushrooms
Cut sausages into one inch rounds. Brown sausage, sauté green onions, peppers, celery and mushrooms. Add to the wild rice mix that has been cooked as directed on package. When sausage has browned and rice still has some liquid to be absorbed, combine both ingredients and simmer until rice is cooked to desired doneness.
BRAISED CHICKEN WINGS
1/2 cup marinade
1/2 cup water
2 green onions cut in 1 inch pieces
15 chicken wings separated at the joints
1 tsp. Cajun powder
Combine all ingredients in a medium saucepan. Cover, bring to a boil; simmer 30 minutes. Uncover, simmer 15 minutes longer, basting frequently. Serve hot or cold.

Use Crazy Charley's™ CAJUN Sauce as a dip for the wings. Hot or mild.
SKILLET CHOPS AND RICE
4 pork chops (about 1 lb.)
1/2 cup rice
1/2 cup chopped celery
1/2 cup chopped onion
1/2 cup chopped bell pepper
1 can onion soup
1 can water
1 tsp. Cajun Powder
salt & pepper
Season with salt and pepper or just the Cajun Powder.
Add celery, onions and bell peppers and sauté until lightly browned.
Add soup and water.
Cover and cook 20 minutes or until chops and rice are tender.
Serves 4.

This is a easy way to make a smothered meat. Try this recipe with Chicken or shrimp using Cream of Mushroom soup.